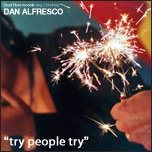 dbxmas01 - DAN ALFRESCO : Dead Bees records sing Christmas: Try People Try (ep download/cdr ep)
01. Try People Try
02. Try People Try [DbassMasta remix]
03. Cry People Cry [Demo version]

download CD cover (Adobe PDF)
download Notes & License disclaimer (Adobe PDF)
Release date: 12/22nd
or,
get the CD-R version over mail
---
THIS RELEASE IS AVAILABLE AS A FREE DOWNLOAD
where to get it?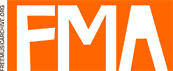 From the Free Music Archive (as MP3):
http://freemusicarchive.org/music/Dan_Alfresco/Dead_Bees_records_sing_Christmas_Try_People_Try/


From the Internet Archive,
Audio tracks from Community Audio project the (as lossless FLAC):
http://www.archive.org/details/DeadBeesRecordsSingChristmasTryPeopleTry
Get the Video from the Community Video project (as Quicktime and Ogg Video):
http://www.archive.org/details/DeadBeesRecordsSingXmas-tryPeopleTry


From SoundCloud (as WAV)
http://soundcloud.com/dead-bees/sets/try-people-try/


From SoundCloud (as WAV)
http://deadbees.bandcamp.com/album/dead-bees-records-sing-christmas-try-people-try
From this page, check the links above (320kbps MP3)
From The Pirate Bay and other file sharing portals
Get this record as a video+audio bundle from ThePirateBay.org's BitTorrent tracker (FLAC audio / MKV hd video) .

Click this link to download the .torrent file and start downloading the music.
(You will need a BitTorrent client - such as BT, Deluge, ABC, BitComet, Azureus... )
---
"Try People Try" song by Dan Alfresco

Musicians: Ananda, Lydie Arbogast, Geraud Lafarge/Mariachip, Yvan Mercier/Recife, DbassMasta/Recife, Stephane Degremont/Recife, Jean Mathy/Sleep Talker, Laurent Prat

Sound: Didier Baulès

Mastering: Rémi Salvador

Prod: Anoki - Alwa Deluze

Label: Dead Bees records - Pierre Priot

Shot and edited by Martin Le Gall & Cedric Batifoulier

This work is licensed under a Creative Commons Attribution-NonCommercial-NoDerivs 2.0 France License.